Happy families start with happy couples. Rally Ganar of WOOMB Philippines explains why the Billings Ovulation Method is 99.9% effective. He will show us how in this week's LIFE Episode "Happy Couple, Happy Family". Airs this Tuesday, May 3, 2016 9:15pm GNN Ch 8 Destiny Cable & Ch 213 Skycable. Hosted by Marlyn Lopez. Brought to you by ALFI.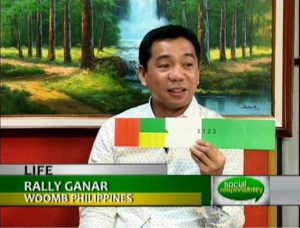 continuous house to house visitation of Linda, Carol and Susan as part of the Community Program of WOOMB Philippines
Hospital Out Patient: Program
Susan and Carol together with the Nurses of De La Salle Hospital and St. Paul Hospital Dasmarinas CAvite give once a week seminar on Billings Ovulation Method TM to hospital clients.